2022年03月25日【Novitas Choice】Shin-Yokohama Lunch Map
What is "Novitas World"?
We wanted more people around the world to read our blog, so we translated it into English for you, guys! Also, we would like Novitas to become more international and hire specialists from all over the world. We hope you will enjoy it. 🙂
Hey guys!
It got really hot here in Japan… It's time, when looking for a shadow has become a habit, when you walk on the street. A number of people may lose their appetite due to such a heat in summer but we have a good news!
Shin-Yokohama is a city of offices at some point so it becomes very lively, when various cafes and restaurants start offering their lunch menu. Novitas members selected top food spots they'd recommend to have an exquisite lunch near the company, and we gathered all spots in a lunch map for you! Chinese food, ramen, pasta, sushi, curry and other various kinds of food are included so, no doubt, you will find the best spot according to your preferences!
Here it is! Shin-Yokohama Lunch Map by Novitas!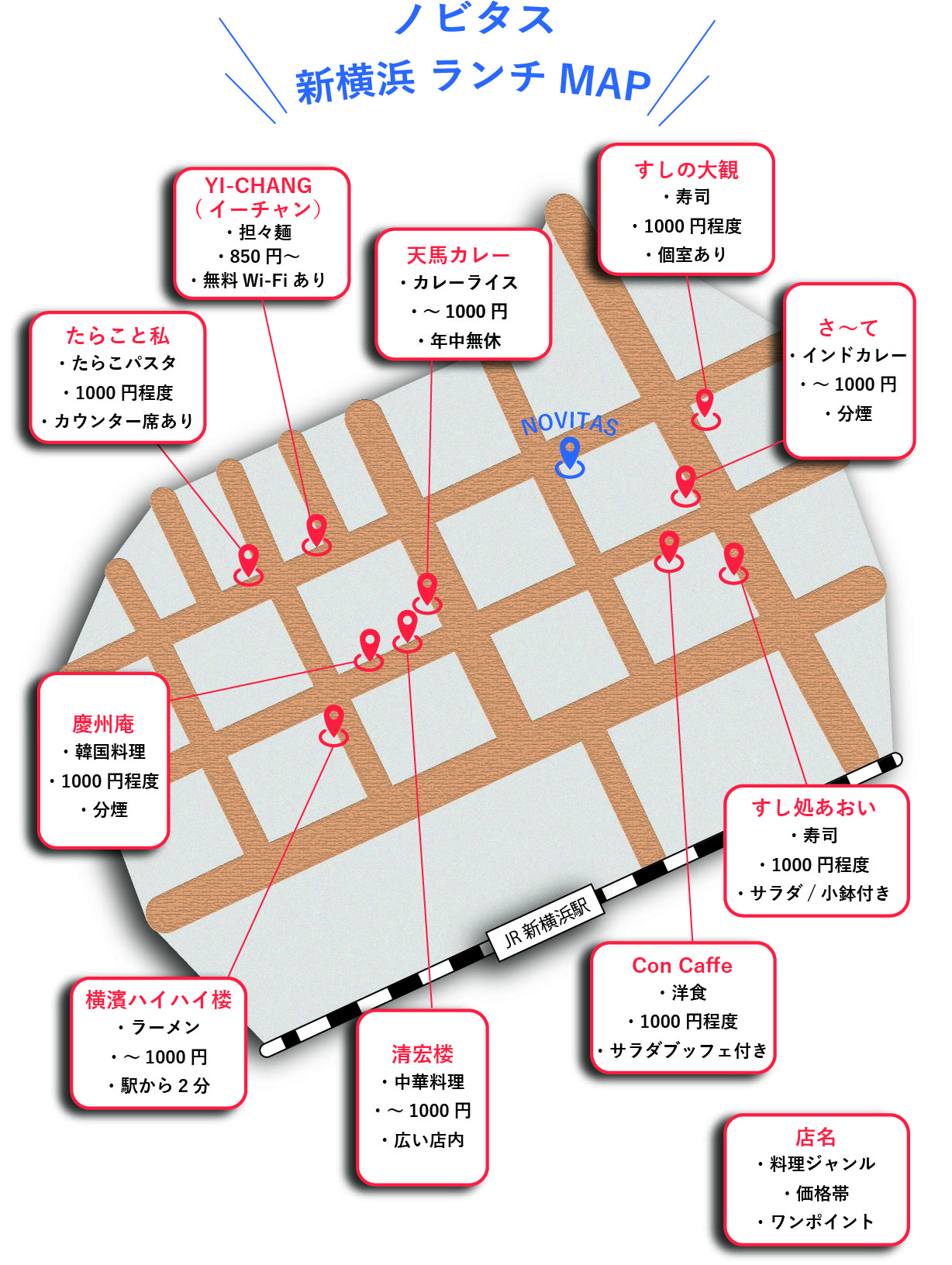 ※Please note, there may be changes in the provided services due to the coronavirus pandemic.
So, what do you think about the spots? Each one seems to have its own attractiveness, right? They all are very popular among our employees and I also added a few places.
Lunch is very important as a compensation of energy we lost in the morning and it also helps us to stay active till the evening. So please feel free to use this map when you are looking for a lunch spot with delicious food and stay active the whole day!
Take care!