2021年05月11日Failure of a Foreigner Living in Japan!
Hey guys! Nice to meet you here!
This is Nadia. A business analyst at Novitas, who has recently moved to Japan.
Feel free to read about my way to Japan in my previous articles.
Living in Japan differs a bit from living in Belarus in terms of apartments. The apartment amenities are different so even simple things become complicated. I'd just moved to my apartment in Japan and a few days later one of my greatest failures occurred.😂
#Spes Nostra~Nadia's growth path~

meaning
"

Spes Nostra"

means "our hope" in Latin. And also my name "Nadia" means "hope, expectation" in Russian. I came to Novitas with certain expectations, hopes and I'll also do all my best to meet the company's expectations and grow personally. So I started this blog series to share my growth path with you.
We have a central heating system in Belarus, something like Hokkaido prefecture in Japan, so it's quite warm inside even in winter. Once the weather temperature goes down to about +12~+15°C and lasts for a few days, the central heating is turned on for the whole city upon the city administration's decision.
The weather in Yokohama is warmer than in Belarus but the houses are colder in winter. Besides, my apartment has a 24-hour ventilation system with no turn off option (now I know this😂). This is actually a great thing preventing mold in high humid summers but questionable in low humid winters. It went cold in November so in order to cut the electricity bills and prevent heat leakage due to the ventilation I decided to turn it off for a while. And here is where I failed as a foreigner living in Japan. 😂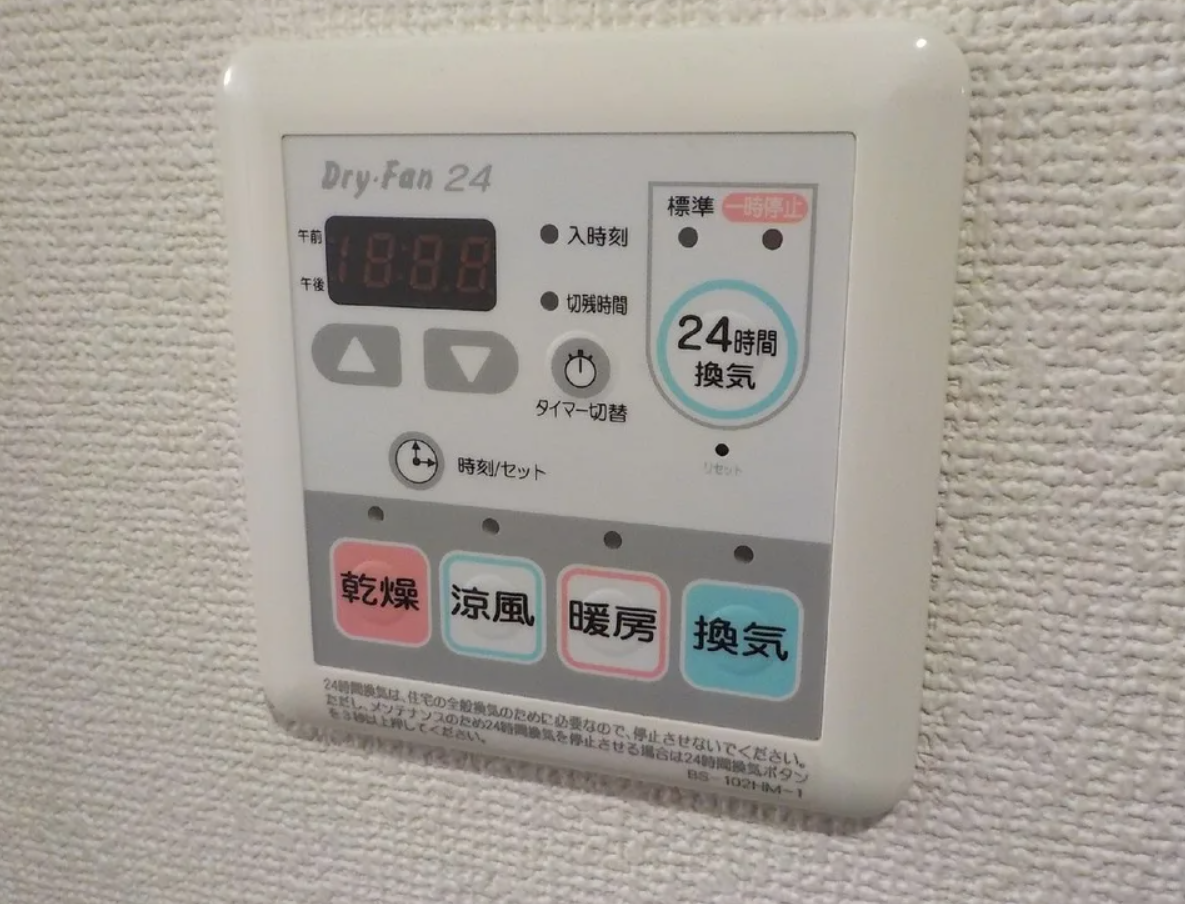 (24-hour ventilation system control panel)
I hit the button in the upper right corner on the pic above so the error code appeared on a small screen on the left and the ventilation process stopped. It was a system error but I decided that I finally managed to turn off the ventilation and felt relieved. 😂
I bet you can't even imagine what that system error caused. 😅
・
・
・
・
・
The next day I decided to take a shower but the warm water did not come out!
We have the water supply checks in Belarus from time to time so water may not come out for a few hours but then the supply recovers. I considered that this was the same kind of thing in Japan as well so I did not do anything and was just waiting for the water supply to recover.
The next day I still had no warm water and started worrying.😅 I talked to my colleagues at work and finally got to know the reason.
The problem with the warm water was due to an error with the ventilation system, which appeared to be connected with the electric water warming system!
This was my first life lesson in Japan, when the trial and error approach to problem solving did not work 😅
I'm just wondering if I the other foreigners living in Japan experienced the same thing. 
Anyhow, now I don't hit the buttons I don't exactly know the function of 😂